#Wongderlust: An Impromptu Highway One Road Trip
I had some free time because of the year-end holidays so I decided to take a long(ish) weekend road trip on the amazing California coastline – Highway One. Although I have been to this beautiful and extensive stretch of coastline multiple times, I had not been there in the winter time yet, so I figured why the hell not?!
Our first day consisted of mostly driving, so comfy is a must - I paired my super cozy Brandy Melville hoody with a beloved All Saints leather jacket, skinny black jeans, and the classic Saint Laurent tassel bag. And did I mention the hoody is cozy? ;-)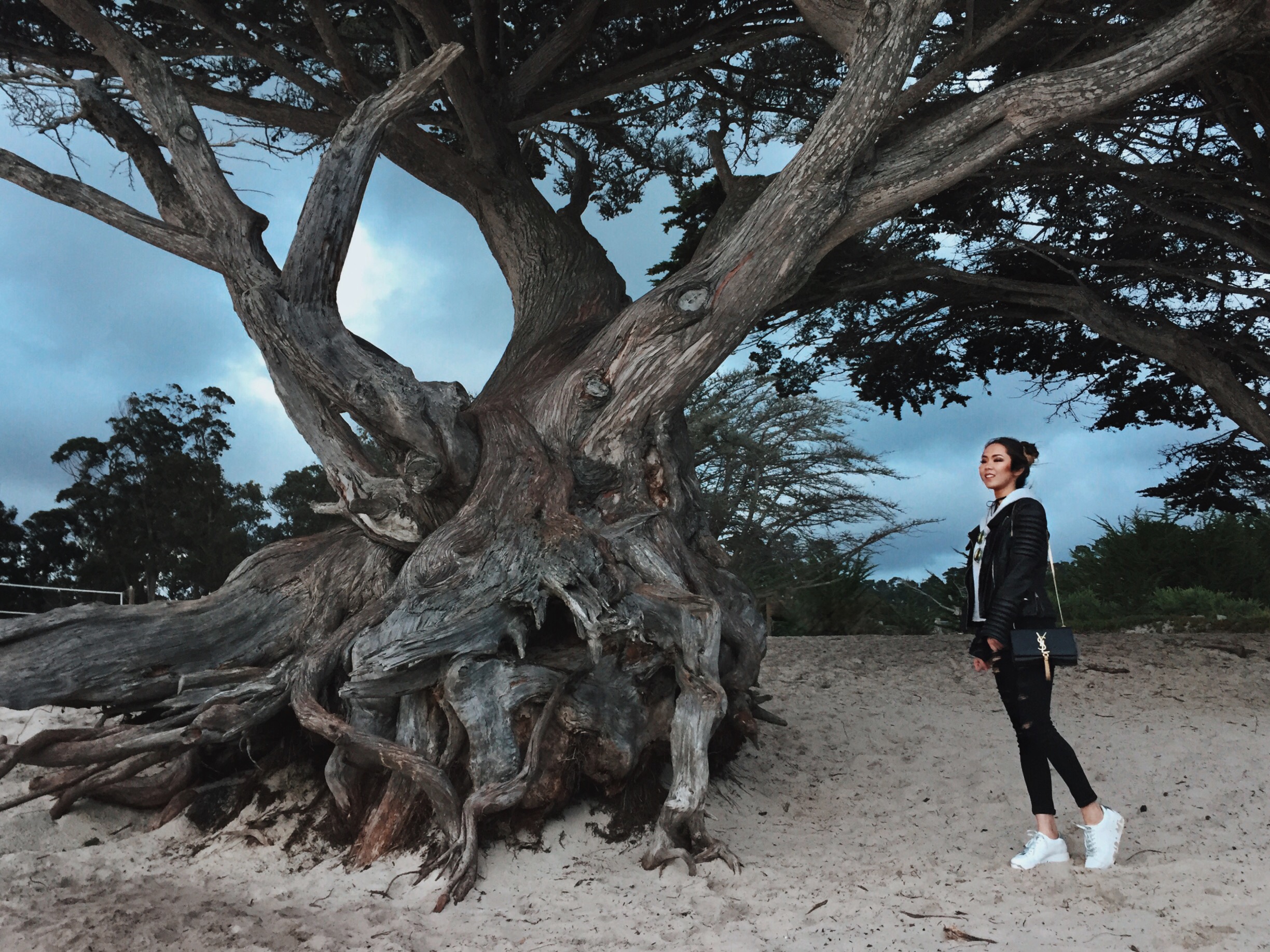 With long shallow waves painting brightly coloured clouds onto the sand, the sunset at Carmel-by-the-Sea was truly magical.
We got super lucky with the weather on our second day – the sun was shining bright (which makes me a super happy girl ☺) but the December winds remained brisk. Faux fur is perfect for winter but finding a cute faux fur jacket that will go with everything can be tricky. This versatile light pink one works with white, blue, and black jeans (and even black leather pants!).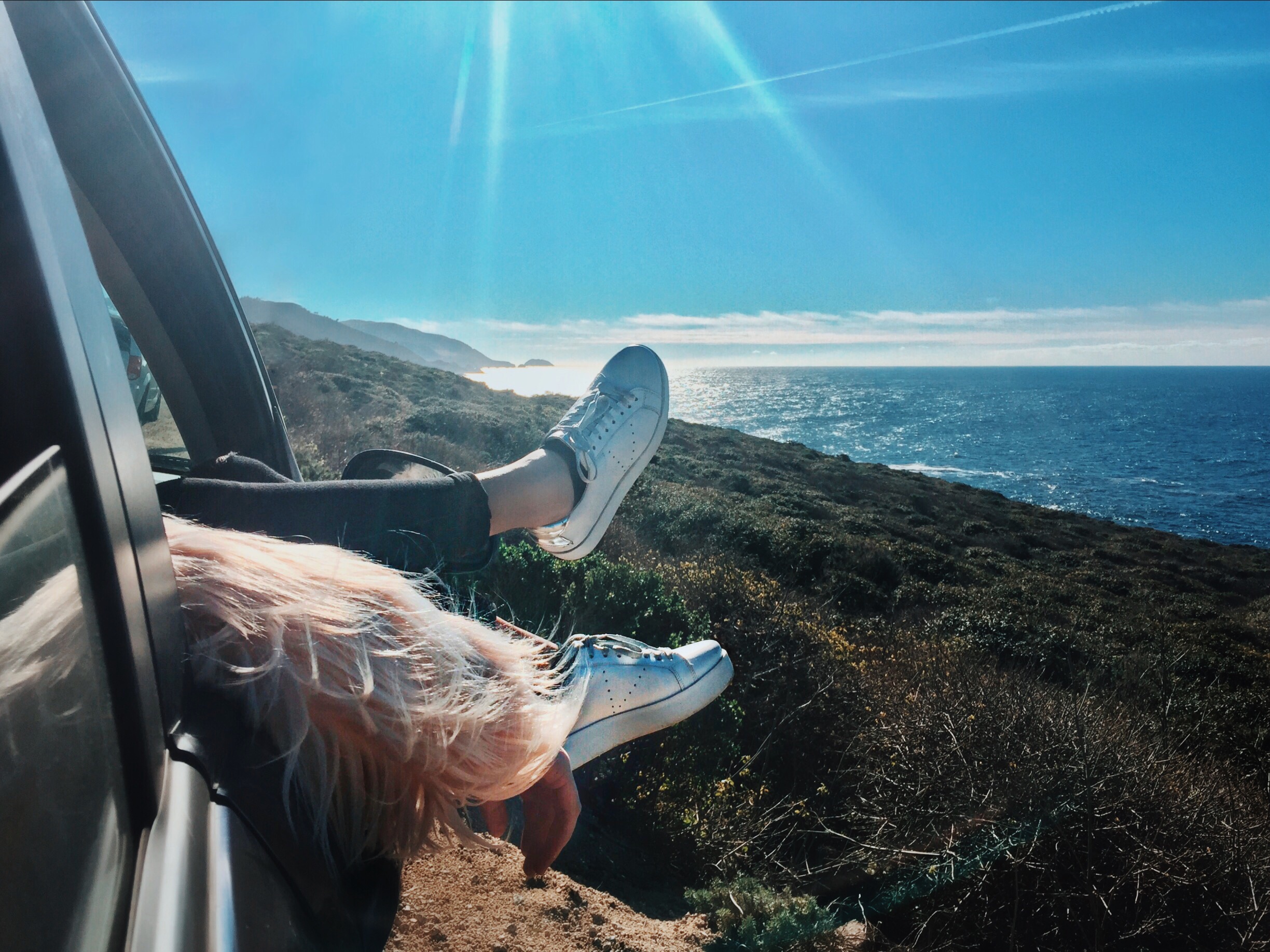 Psst – the best kept local secret for the best beignets in Carmel Valley is at a restaurant called Roux (Shhhhh...). The chef is from France and we were warned that if the dough doesn't rise just perfectly he won't use it to make any beignets that day – that's nuts(!), donuts… ;-) Ignore Yelp's hours and make sure you get there early (like 7:30am, before the restaurant opens) to enjoy a soft and sweet treat as the kitchen preps for brunch.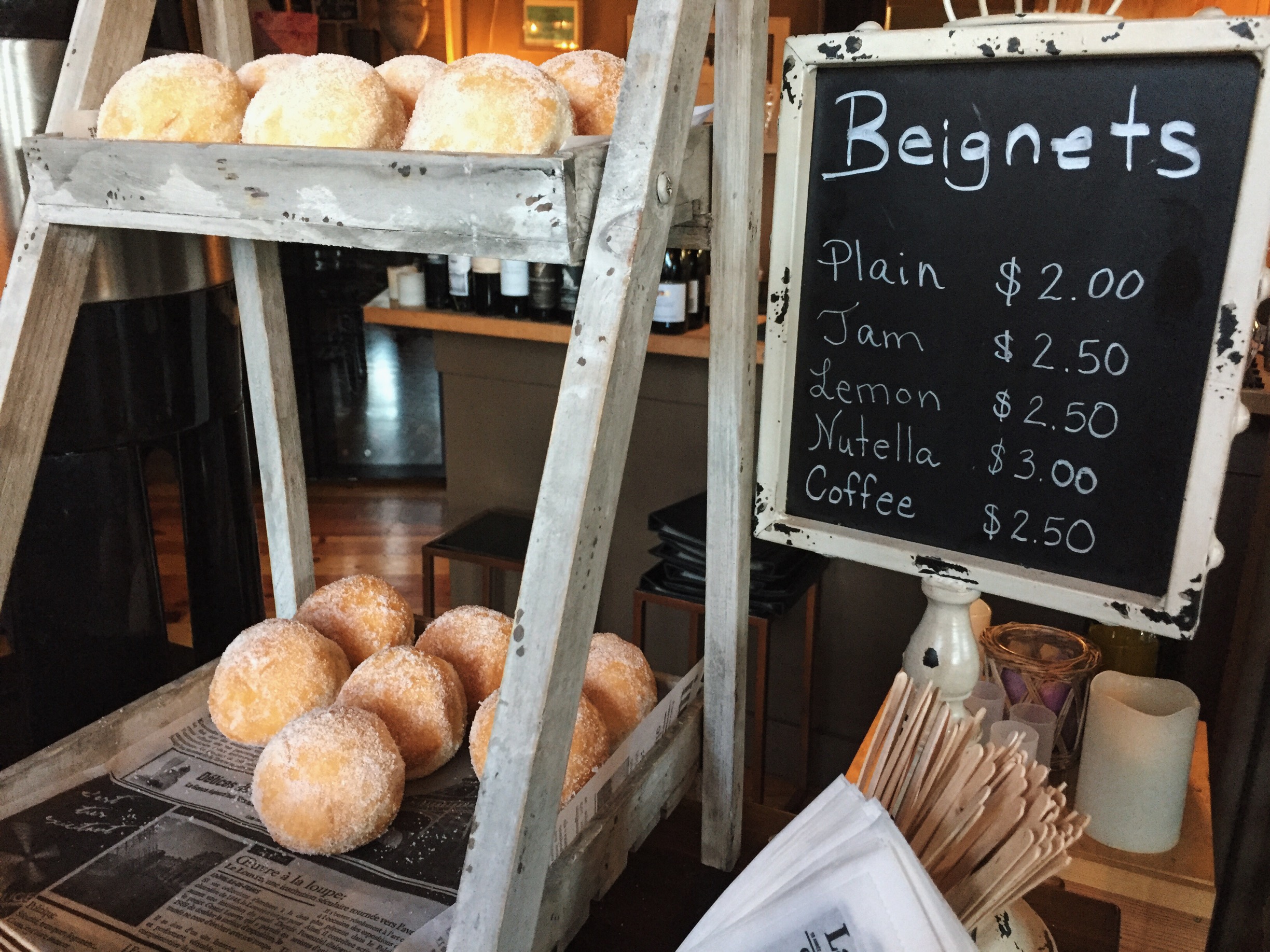 The start of our third day was quite chilly but warmed up as we explored the coves of Point Lobos State Reserve. We ended the day soaking up the sunshine in Santa Cruz at one of my favorite places on Highway One – Shark Fin Cove. Do you like the hello patch I put on the shoulder? ☺
I have been living in California for 3 years and I have grown to love it more and more as I continue to discover how many great playgrounds I have to explore. I hope this glimpse inspires you to make a quick trip to explore the beauty in your own backyard.
Check out my insta account @wongyfongy for more exploration pics #Wongderlust
Let's go outside! ☺